About Bagel's Florals
Bagel's Florals is a floral design + delivery service.
We love creating unique flower arrangements for your spaces and homes because of their incredible power to remind us to notice the small things, to experience beauty, and to remember that we are also Nature. We are honored to act as flower messengers in your gift exchanges and to use florals to express feelings of excitement, pride, joy, gratitude, grief, remembrance, and love.
Who is Bagel?
Hi, I'm Bagel (she/they). Artist, gardener, and double Virgo.

I grew up in Montana as a child of gardeners, and now I grow flowers in my backyard garden that I tend to, listen to, and share with others. I love the seasons, and feature local and seasonal blooms + botanicals whenever possible. My work is expressive, artistic, and playful, inspired by the spirits of the flowers themselves.

Contact me to help you plan your next big day, or to make any day a little brighter with the healing magic of flowers.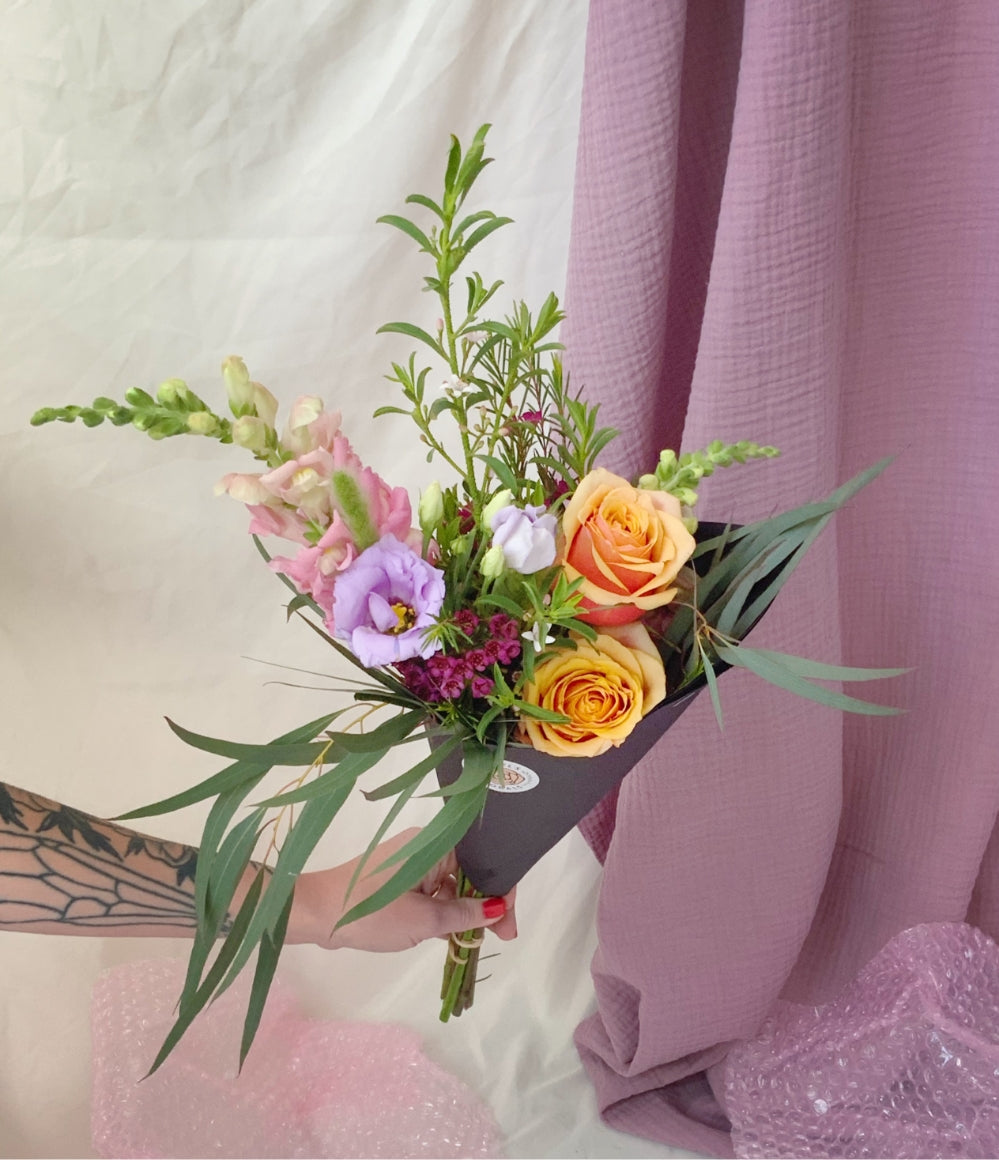 Community, farms, and footprint
Bagel's Florals is proud to be a part of a creative community, and we love to support and collaborate with our fellow local growers, makers, artists, and business owners.

We source as many of our flowers as possible from local farms including Farm47, Living Roots Farm, Calhoun Flower Farms, and Mini Falls Farm. What we can't buy locally, we try to find regionally and sustainably grown — or grow them ourselves! Follow along for updates from our budding micro farm and the future of New Mexico's first flower cooperative.

We compost all of our floral waste, and use recyclable or reused packaging whenever we can.